Key strengths of MS TECHNOS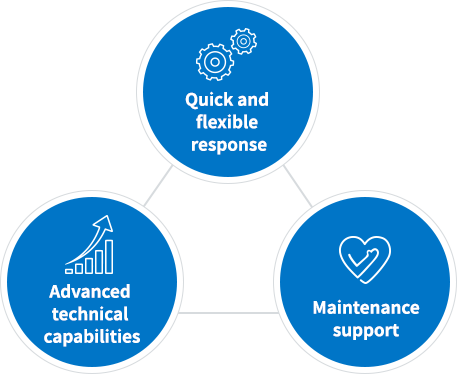 In-house production that enables quick and flexible response
Since we design, develop and assemble products at our domestic factory, we provide flexible support that overseas manufacturers simply cannot provide. We also accept requests for the modification of existing devices and development of custom-built machines.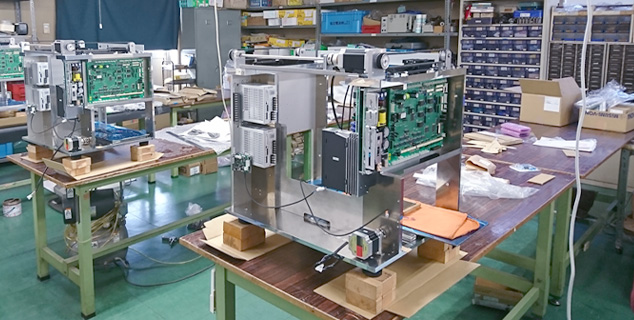 Advanced technical capabilities cultivated through more than 40 years of experience
We possess advanced technical capabilities cultivated through experience spanning more than 40 years (including the days of our predecessor company) as a domestic manufacturer specializing in the production of dispensing devices. Please feel free to contact us whenever you face issues related to dispensing devices.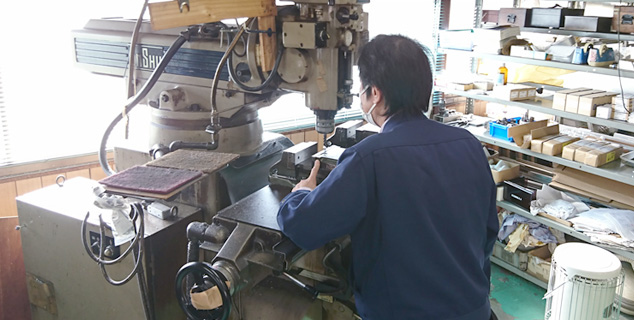 Safe and reliable maintenance support
We guarantee free of charge repair for one year after purchasing a device. (Please note that the warranty does not cover failure caused by the customer.)
We will provide various maintenance systems even after the guarantee period ends, so you can continue to use the device with peace of mind.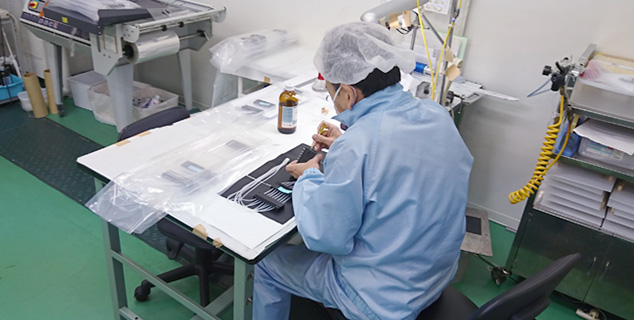 HOME >
STRENGTH